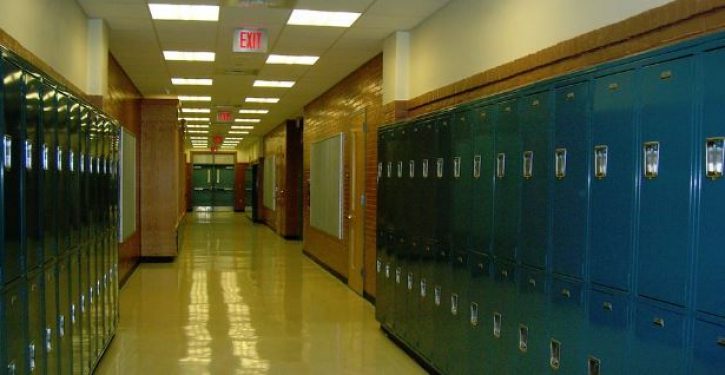 Thanks to grade inflation, more students are getting A's, even as their scores on standardized tests are falling, notes Joanne Jacobs, who writes about education policy:
High school grades went up in all subjects from 2010-2022, reports ACT. Achievement did not. Grade inflation was the highest in math: The average student now earns a B+. Over the same period, "we have seen alarming declines in mathematics scores and other readiness measures," said Janet Godwin, CEO of the non-profit testing company.

Fewer students are getting B and C grades; more are assigned A's.

Grade inflation was higher for girls than for boys. Blacks had the most grade inflation with whites second. Hispanics and "others" experienced less grade inflation.

During the pandemic, many colleges and universities went "test optional" or decided not to consider test scores. Without test scores, admissions relies more heavily on grades. In warning that grades are unreliable measures of competence, ACT is acting in its own self-interest. But that doesn't make the warning false.
Meanwhile, college instructors are "inflating grades and watering down their courses," in what has been called the broke-woke-stroke phenomenon.

As colleges become more woke, students are learning less and less. People's vocabularies are shrinking at a time when more and more people have college degrees. As Zach Goldberg notes, people's mastery of hard words has been falling for well over 20 years, and their mastery of easier words has been falling for over 15 years. Going to college no longer expands people's vocabularies the way it once did: Since 1970, there has been a steady decline in the correlation between years of education and a person's word stock.
Even before the Great Awokening, college students were already learning less than in earlier generations. Nearly half of the nation's undergraduates learned almost nothing in their first two years in college over a decade ago, according to a 2011 study by New York University's Richard Arum and others. Thirty-six percent learned little even by graduation. Although federal higher-education spending had mushroomed in the preceding years, students "spent 50% less time studying compared with students a few decades" earlier. The National Assessment of Adult Literacy also shows that degree holders are learning less.