Nominate now for the 3D Printing Industry Awards 2023. 
California-based dental clear aligner manufacturer Align Technology Inc has entered into a definitive agreement to acquire polymer 3D printer manufacturer Cubicure GmbH. Cubicure is a portfolio company of additive manufacturing venture capital firm AM Ventures.  
This acquisition will extend and scale Align's 3D printing, materials, and manufacturing capabilities for its dental 3D printed product portfolio, according to Align. The agreement is also said to strengthen the company's intellectual portfolio and knowledge in direct 3D printing of appliances.   
Align is already part of a long-standing partnership to use additive manufacturing technology from leading 3D printer OEM 3D Systems, with the company 3D printing hundreds of thousands of dental aligners every day. Over the past 26 years, Align has helped to treat over 15.7 million patients with the Invisalign System. 
3D Systems has faced questions from investors and experienced a drop in share price in response to this announcement, issuing a statement to assure investors that long-term Align Technology will still be a business partner.
Align acquires Cubicure    
This deal will see Align gain access to Cubicure's patented Hot Lithography technology. This 3D printing technology utilizes a special heating and coating mechanism that allows for the processing of highly viscous resins for the production of tough and temperature-resistant polymers. 
The purchase price for the transaction is reported as being around €79 million, subject to customary closing adjustments and adjustments for Align's existing ownership of Cubicure's capital stock. The acquisition is expected to close in either Q4 2023 or early 2024. 
"Align and Cubicure have worked together for many years and our successful collaboration has contributed to breakthrough technologies and innovation in direct 3D printing," commented Srini Kaza, senior vice president of product research and development at Align. 
"The acquisition of Cubicure will not only strengthen the Align Digital Platform and our core capabilities in direct 3D printing, but their talented team, including visionary founders, engineers, and material scientists, will expand our knowledge and expertise in one of the most strategic areas of innovation over the next decade."
Bad news for 3D Systems?
This deal could mark a notable shift within the 3D printed dental aligner space. For the past 25-years, 3D Systems has partnered with Align to provide the company with hardware, materials, processing, and services for the production of 3D printed dental aligners. 
3D Systems has already received "significant shareholder inquiries" in response to this recent acquisition news, with the company's stock price also taking a hit.   
3D Systems' stock price dropped from $5.73 per-share on Wednesday 6 September to a low of $4.91 the following day, once the news had been published.
It is also worth noting that 3D Systems' Q2 2023 financial reporting highlighted an overall drop in the company's dental market performance. During the second quarter of this year, the company's Healthcare business generated $60.9M in revenue, down 15.2% year-on-year from $71.7M in Q2 2022. 3D Systems attributed this revenue decline to softness within the dental orthodontics market, and lower demand for elective dental procedures. 
In spite of this financial activity, 3D Systems stated in a press release that Cubicure's R&D efforts "have had no impact" on the company's operations. 3D Systems' also noted that its "forecasts remain intact and already accounts for Align's existing partnership with Cubicure."  
"Align operates hundreds of 3D Systems' printers producing over one million parts daily and continues to rely on 3D Systems to support its operations," added 3D Systems. "3D Systems continues to move forward with advanced R&D to further its capabilities for direct printing aligners as that approach is further evaluated as a complement to well-established and highly efficient indirect production."
Moreover, Emory Wright, Align Technology executive vice president of Global Operations stated: "3D Systems continues to be a critical partner for Align," adding that "We have worked with them over the past 25 years to transform a prototyping technology to a mass production system." 
"Over those years we have been able to make significant advancements in the accuracy and productivity of the technology and we will continue to work with them to further advance our indirect printing of aligners into the future."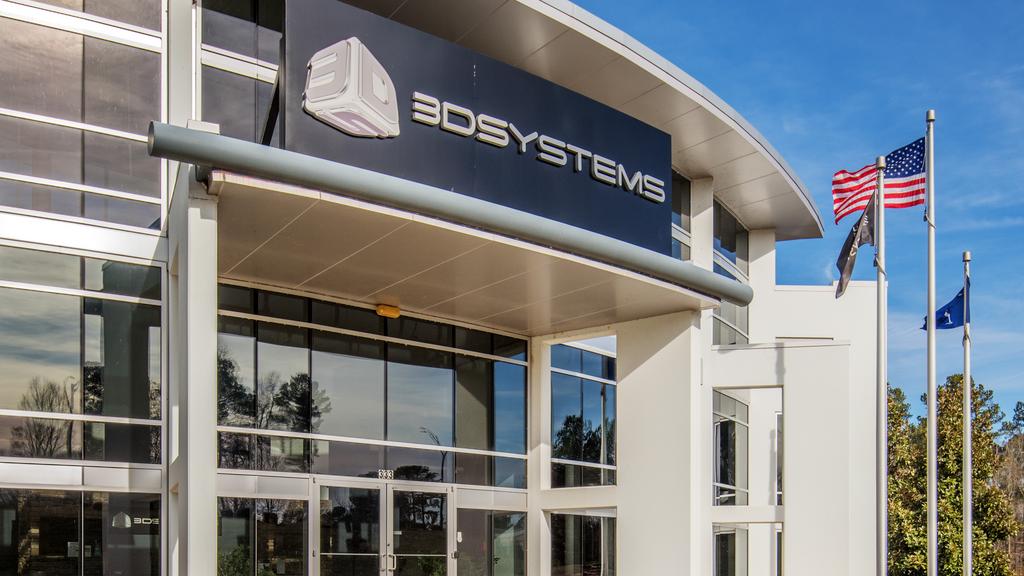 Recent acquisitions in the 3D printing industry 
Align's acquisition of Cubicure reflects a broader trend of sales, acquisitions, and mergers within the additive manufacturing space. 
The ongoing saga surrounding the merger between 3D Systems and Stratasys is not abating. Recently, following the publication of both companies Q2 2023 financial reports, 3D Systems' President and CEO Dr. Jeffrey Graves shared his frustration that the deal is yet to be finalized. 
"Candidly, we expected this transaction to be announced by now and are frustrated by the pace and the lack of any engagement on the merger agreement we delivered to Stratasys signed in escrow on July 13. We remain committed to pursuing this powerful combination for the benefit of our collective shareholders, but can only conclude the merger if Stratasys shares our commitment," Dr. Graves commented.
Elsewhere, Global print and digital document corporation Xerox recently announced that it has sold its additive manufacturing business unit, Elem Additive Solutions, to US-based metal 3D printing company ADDiTEC. This announcement comes as Xerox looks to refocus its strategic priorities and investments away from 3D printing, and onto its core capabilities and offerings. These include print, IT and digital services. 
As part of these efforts, Xerox has also donated the Palo Alto Research Center (PARC) to SRI International, and sold the Xerox Research Center of Canada to Myant Capital Partners earlier this year.  
3D Systems and Align Technology have been approached for comment on this matter, this article will be updated on reply. 
Subscribe to the 3D Printing Industry newsletter to keep up to date with the latest 3D printing news. You can also follow us on Twitter, like our  Facebook page, and subscribe to the 3D Printing Industry Youtube channel to access more exclusive content.
Are you interested in working in the additive manufacturing industry? Visit 3D Printing Jobs to view a selection of available roles and kickstart your career.
Featured image shows a 3D printed Invisalign treatment. Image via Align Technology.