The powerful 6.4 magnitude earthquake struck the remote and rural districts of Rukum (West) and Jajarkot shortly before midnight on Friday (local time) as families slept in their mostly mud-brick homes, trapping many under the rubble. Several aftershocks have since been reported.
The shaking was also felt in the capital, Kathmandu, about 510 kilometres (about 315 miles) away. People ran out of their homes, with memories of the deadly April-May 2015 earthquakes still fresh in their minds.
The 2015 quakes claimed nearly 9,000 lives, destroyed or severely damaged over 500,000 homes, and reduced towns, schools, hospitals and centuries-old historic sites to rubble.
Children most at risk
Alice Akunga, UN Children's Fund (UNICEF) Representative to Nepal, said that children and their families are most at risk, having lost their homes, schools and health centres.
Estimates indicate that thousands of school aged children live in the affected areas and will be impacted.
"The full extent of the damage will unfold in the coming days and sadly the numbers of those affected are likely to grow," she said in a statement, adding that UNICEF teams are on the ground, assessing the impact and providing urgent assistance, including blankets and tarpaulins.
"We are gauging the support they require at this crucial juncture in the areas of health, nutrition, education, water, sanitation and hygiene, child protection and social protection," Ms. Akunga said.
Other UN agencies have also stepped up their response. The World Health Organization (WHO) is mobilizing medical teams and the UN Satellite Centre (UNOSAT) has been activated to conduct remote damage assessment via satellite image analysis.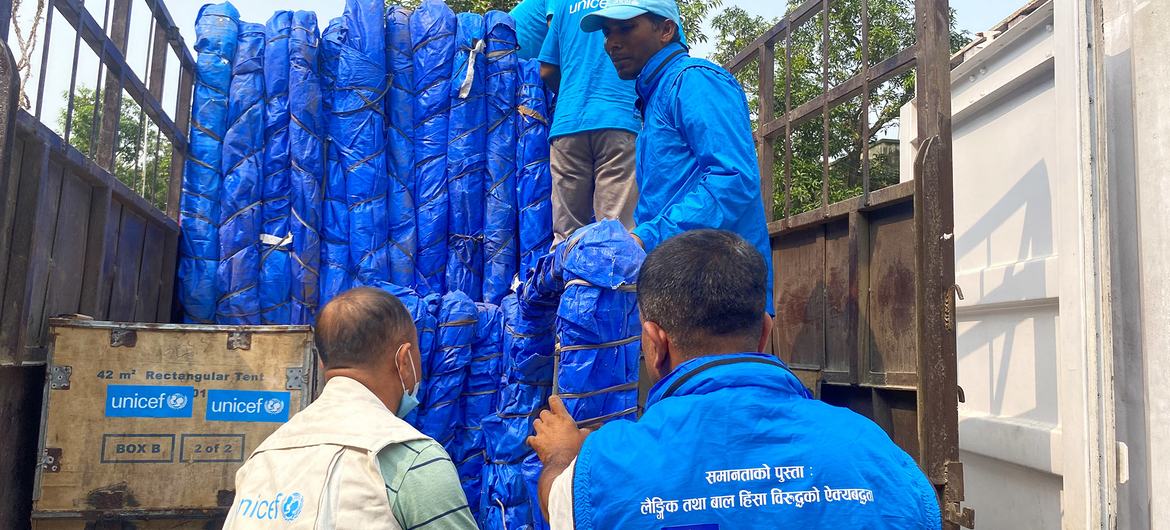 Access cut off
According to the UN Office for Coordination of Humanitarian Affairs (OCHA), access to Jajarkot is reportedly obstructed by landslides triggered by the earthquake. Efforts are ongoing to reopen the road.
Most of the damage so far has been reported in Jajarkot and Rukum (West). The Government has deployed army helicopters for search and rescue, and dispatched additional medical personnel to regional and field hospitals.
Immediate needs include medical support, trauma response, extracting people trapped beneath the rubble and the evacuation of affected people to safer locations. The imminent winter has underscored the critical need for warm clothes and shelter, healthcare and food.
Compounding vulnerabilities
This is the largest earthquake to impact Nepal since the 7.3 magnitude earthquake in 2015, and it is the latest in a series of earthquakes to hit western Nepal in the past year.
"The impact of this latest earthquake is thus compounding the difficulties and vulnerabilities of communities still recovering from previous shocks in areas where low socio-economic indicators and stretched coping mechanisms were already prevalent," OCHA said.