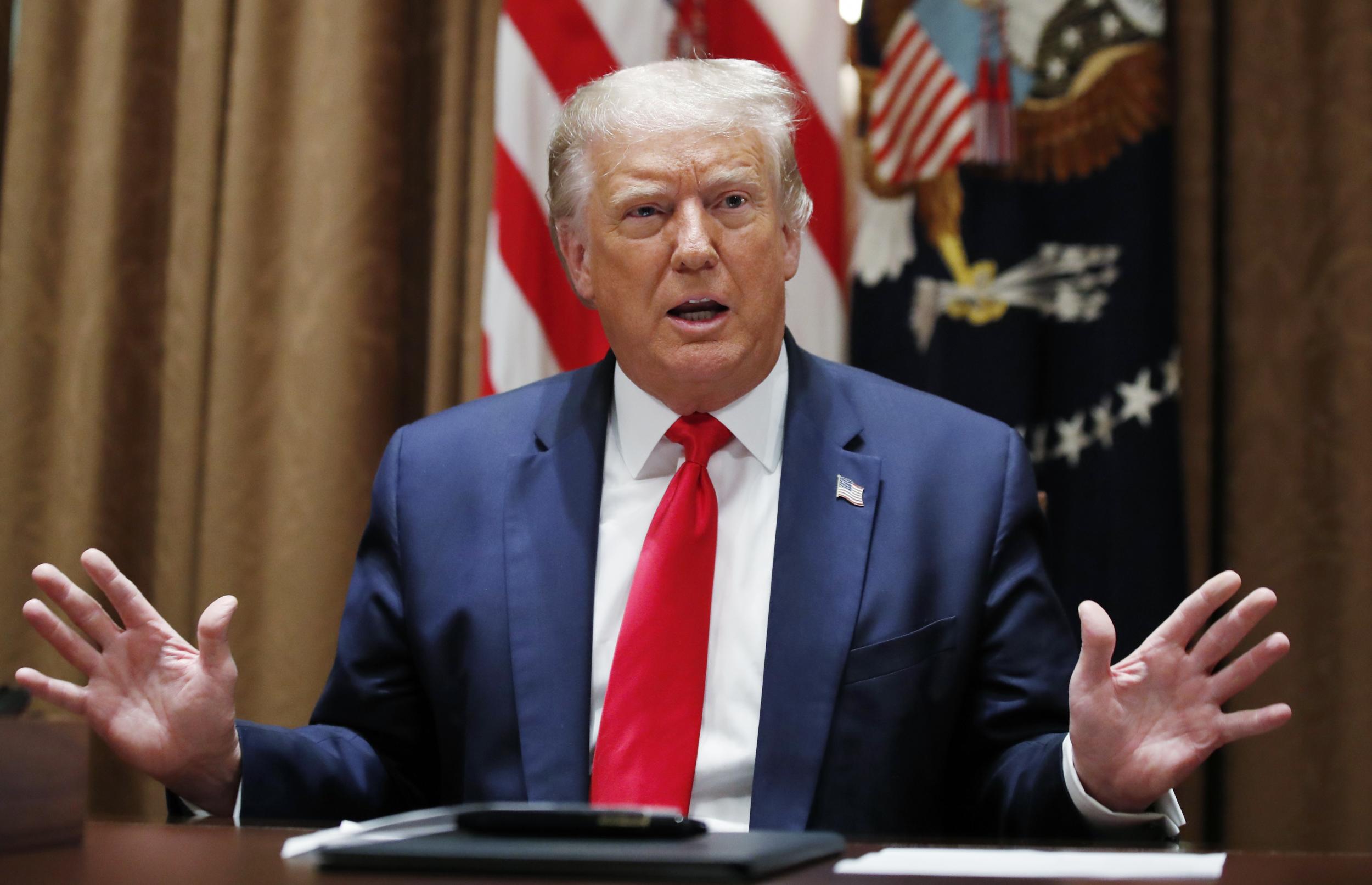 Donald Trump has claimed children are "virtually immune" to the novel coronavirus while pushing for schools to reopen nationwide amid the Covid-19 pandemic.
The president repeated his assertion that young people do not suffer severe symptoms associated with Covid-19 during a Wednesday morning interview on the network's morning show, Fox & Friends. He also noted that older teachers "shouldn't be going in" during the pandemic, or as he put it: "Until this thing goes by."
It's a talking point Mr Trump has used in several recent interviews while demanding schools open for in-person classes throughout the fall, even as many states across the country face a reemergence of the novel virus, which has already killed at least 155,000 Americans, according to daily tracking data.
This is a breaking story and will be updated.