Key specs:
CPU: Intel Core i5-1240P, i7-1260P, or i7-1280P
GPU: Intel Iris Xe
RAM: 8 GB/16 GB/32 GB
Storage: 512 GB, 1 TB, 2 TB
Screen size: 13.4 in 1920 x 1200 IPS, 13.4 in 1920 x 1200 IPS touch, 13.4 in 3840 x 2400 IPS touch, 13.4 in 3456 x 2160 OLED touch
Weight: 2.77 lbs (1.26 kg)
Dimensions: 11.53 x 7.84 x 0.6 in (295 x 199 x 15.3 mm)
Dell XPS laptops have looked the same for a long time – and while there's nothing wrong with that, we're glad that the Dell XPS 13 Plus makes big changes.
This rig introduces an entirely new aesthetic, and it's presumably one that we can expect to see appearing on XPS products in the future.
That's great, because this new XPS looks fantastic. It impresses on the inside, too, with Intel's latest low-power processors and high-resolution IPS and OLED display options.
With prices starting at $1,149 in the U.S (opens in new tab). and £1,298 in the U.K. (opens in new tab), you don't have to spend loads to get this slim slice of the future. That could make the Dell XPS 13 Plus one of the best laptops for students, or a top option if you're searching for one of the best laptops for coding and programming.
Dell XPS 13 Plus review: Design & features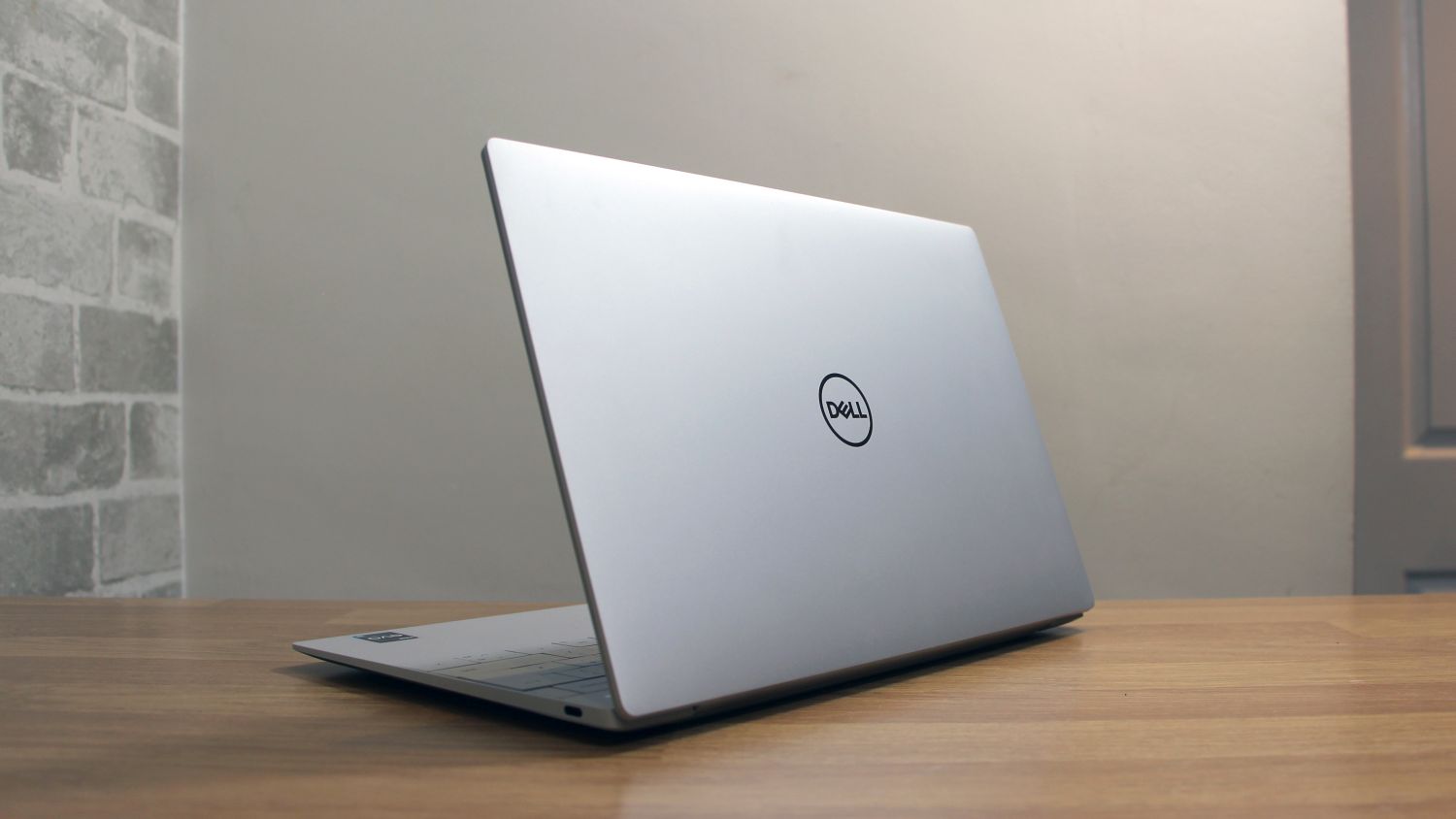 New look is fantastic as it's slim, light, and sturdy too
The innovative ergonomic systems are unusual and will take some getting used to
Hardly any ports on this machine – only two Thunderbolt connections
The Dell XPS 13 Plus abandons the carbon-fiber designs we've seen on XPS laptops for years. Instead, this revised notebook balances CNC-machined aluminum with glass. It delivers a sleek, minimal look with tiny screen bezels, a keyboard that sits flush with the base, and a hidden touchpad.
The great looks are paired with exceptional build quality – this is a sturdy rig. And at 0.6 in (15.3 mm) thick and 2.77 lbs (1.26 kg) in weight, it's no bruiser.
Dell's notebook squares up against rivals like the new MacBook Pro 14, HP Envy x360 13, and Alienware x14, and it's slimmer and lighter than those. It doesn't weigh any more than the MacBook Air M2, either.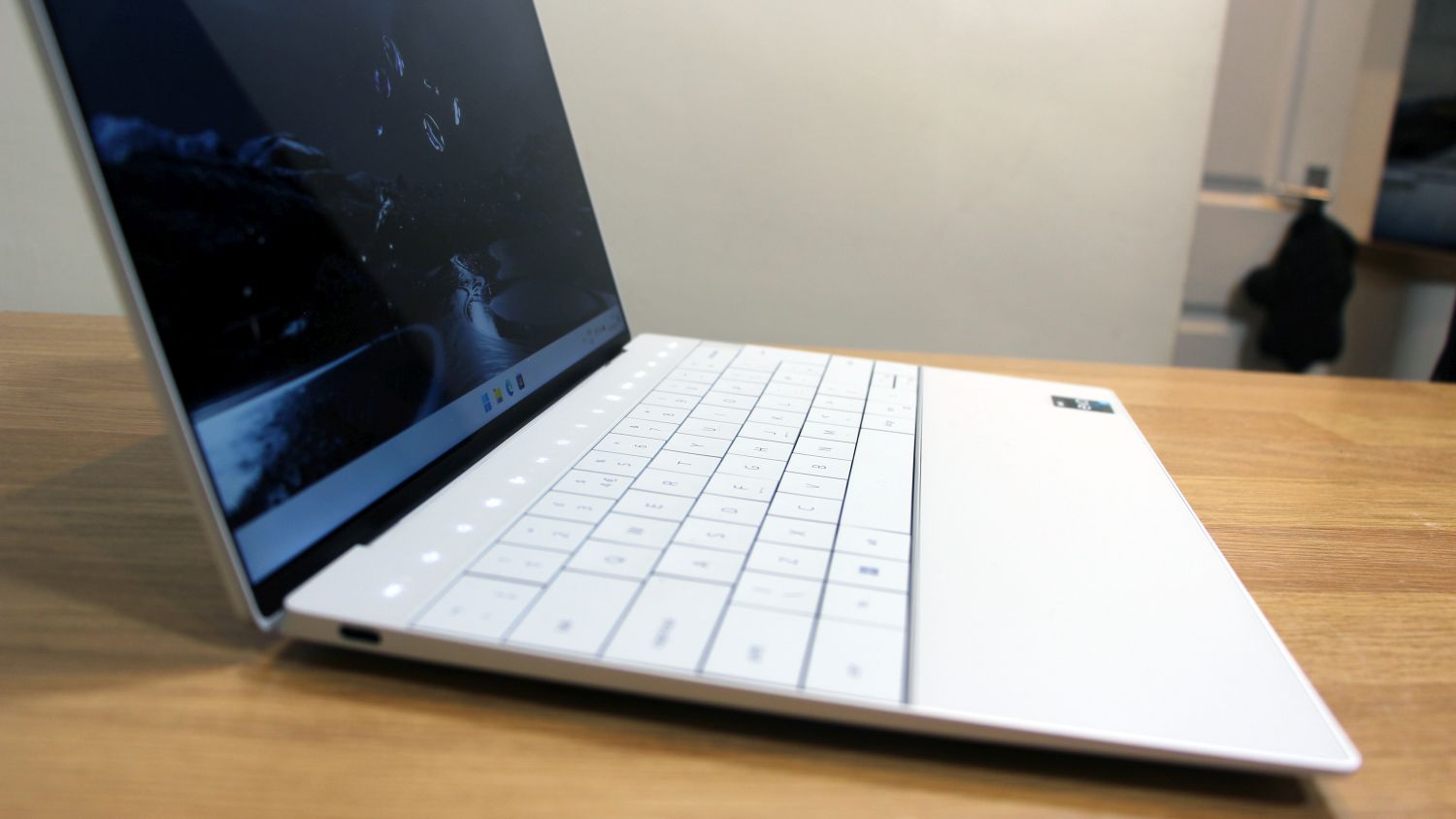 The keyboard immediately looks different. The buttons are large and flat, with no gaps between each key, and the unit sits flush with the chassis. It's certainly different, but it's potentially divisive, too. Positively, the large buttons are consistent, fast, and quiet, and they have noticeable, pleasing movement. Negatively, though, the lack of space between the buttons is strange, the buttons feel a bit light, and the backlight should be stronger and more consistent. Don't take these negatives as a total condemnation. Thanks to the flat, gap-free keys, it's odd at first, but once you've acclimatized, you'll type as quickly here as you do anywhere else.
The function row is unusual, too, because a capacitive touchbar replaces the buttons. By default its illuminated buttons control media, brightness levels, and other shortcuts, but press the Function button and they switch to the familiar F1-F12 layout. It's futuristic, but ultimately pointless – it delivers no extra functionality. The lighting can't be turned off, either.
You'll have to get used to a lack of trackpad, too. The pad is built into the wrist rest, and you've just got to figure out where its responsive surface begins as there are no visual cues. It looks slick, but the design is potentially irritating because it veers more toward style instead of substance.
Every rival is more conventional, the MacBook Pro's Touch Bar is more useful than Dell's capacitive function buttons, and you'll find high-quality and more traditional keyboards on Apple and Alienware's notebooks.
Don't look to the Dell if you need lots of ports, either. The Dell only has two Thunderbolt 4 connectors alongside adapters for full-size USB and audio connectivity. If you want a card reader, HDMI output, or anything else, then you're out of luck. In comparison, the MacBook Pro 14 has an SD card reader and HDMI socket, the Alienware has microSD, HDMI, and full-size USB, and the HP Envy also has USB and microSD. It's not hard to find more connectivity.
Elsewhere, the Dell only has a 720p webcam, but you do get Windows Hello sign-in and a fingerprint reader in the power button. Internally, connectivity comes from Wi-Fi 6E and Bluetooth 5.2.
Dell XPS 13 Plus review: Specs & performance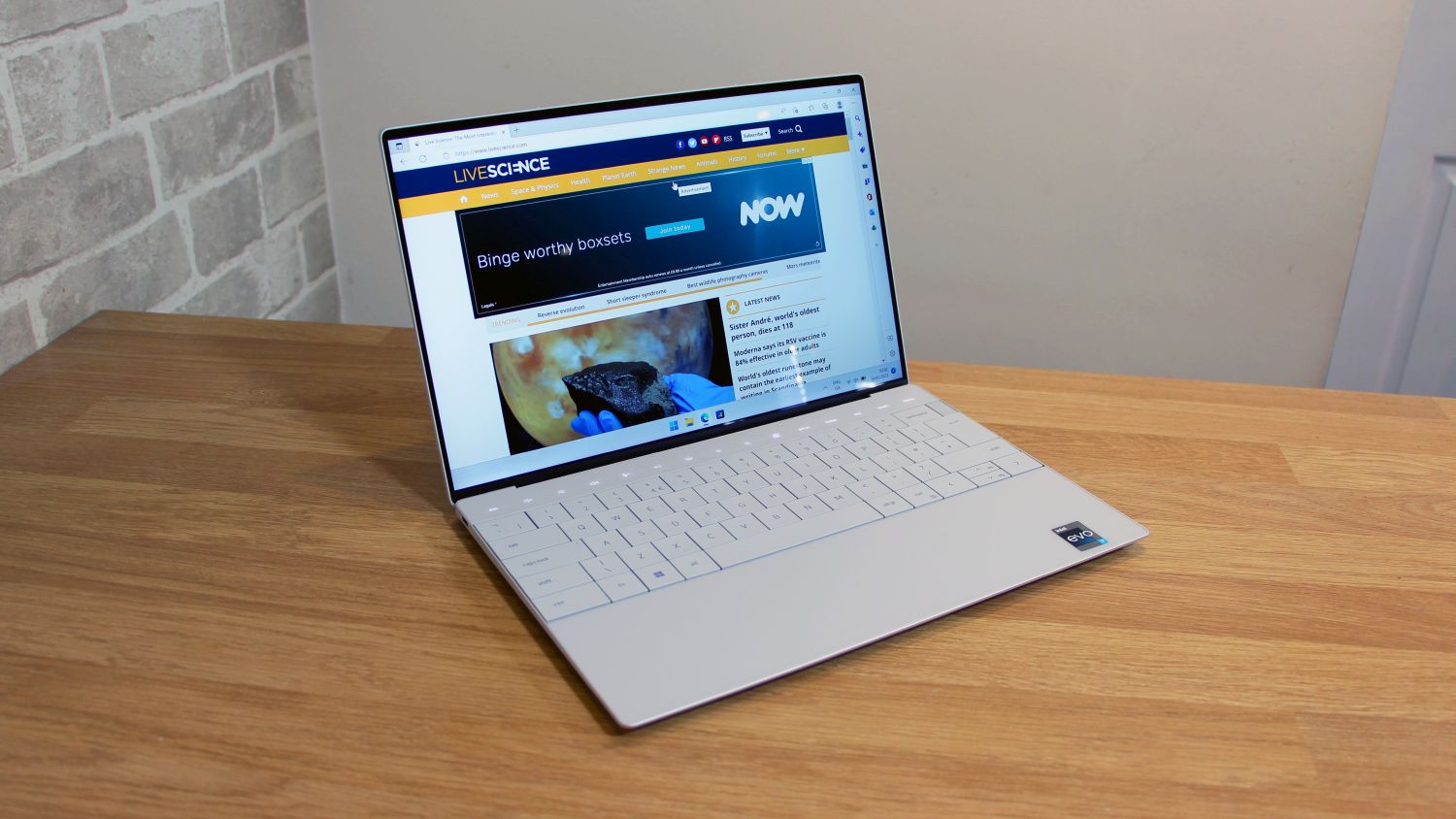 The Core i7 processors are ideal for coding and programming, especially the i7-1280P
The Core i5 options are fine for everyday workloads, including student tasks
This slimline laptop doesn't have any discrete graphics options
Dell's device comes with three different processors: Intel's Core i5-1240P, i7-1260P, and i7-1280P. It's available with 8 GB, 16 GB, or 32 GB of memory and 512 GB, 1 TB, or 2 TB SSDs. There are no graphics options beyond Intel's integrated Iris Xe cores.
The i5-1240P and i7-1260P both have four multi-threaded performance cores that peak at 4.4 GHz and 4.7 GHz, while the i7-1280P has six performance cores and a 4.8 GHz top speed.
The i7-1280P is the best chip of the three – in Geekbench (opens in new tab) it returns single- and multi-core results of around 1,600 and 10,000 points. The i7-1260P hits around 1,500 and 9,000 points in those benchmarks, and the i5-1240P tops out at about 1,600 and 8,000.
That i5-1240P is ideal for Office tasks and web browsing. The i7-1260P can add mainstream coding and compiling, while the i7-1280P is a better multitasker and ideal for more challenging coding and content creation.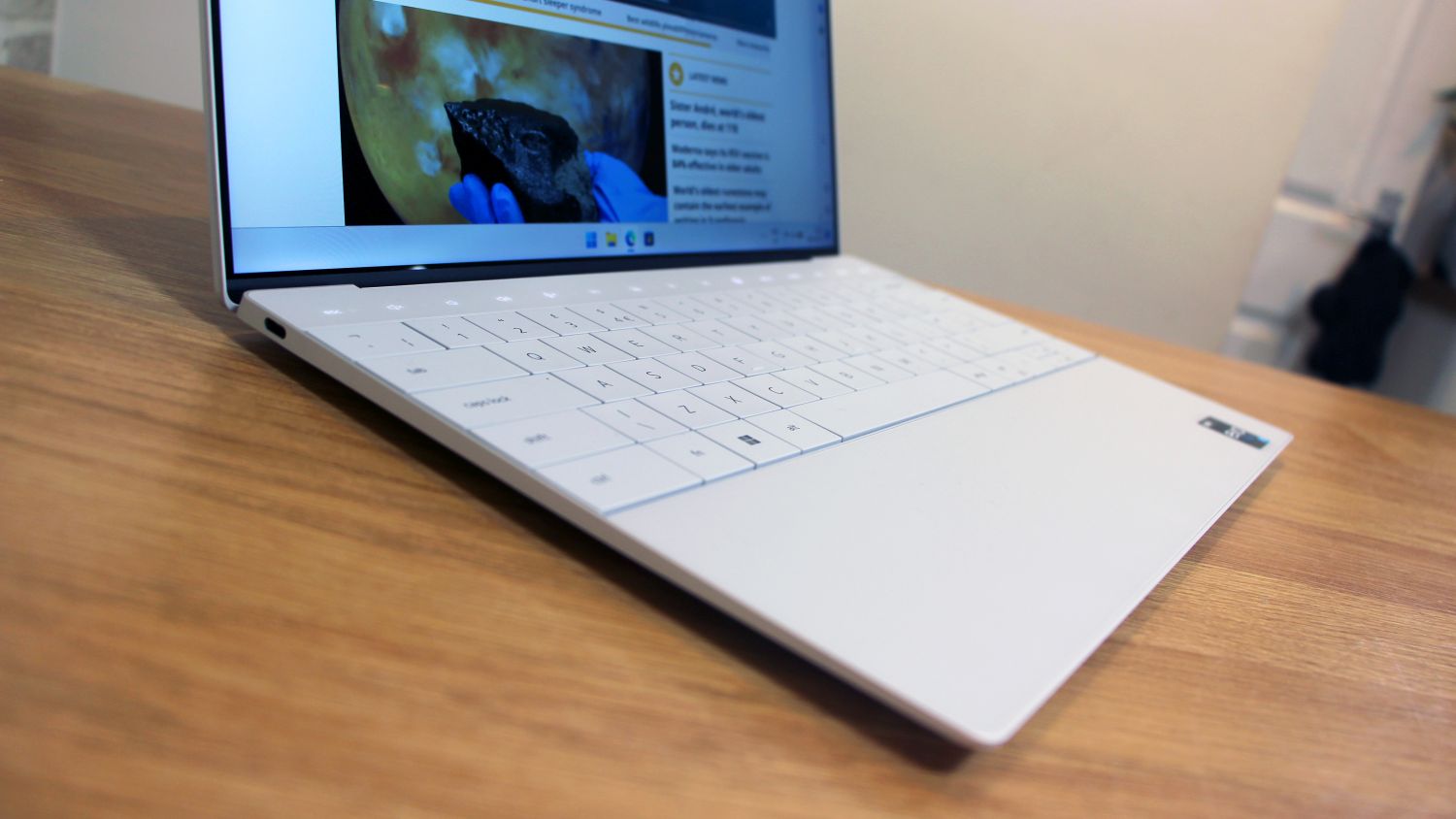 All three are better than the U-series equivalents you'll find in the HP Envy, but the H-series chips in the Alienware are even quicker.
Dell's biggest challenge comes from the Apple M2. That chip is now inside every Air and Pro laptop, and it's faster in single-threaded tasks than even Intel's i7-1280P – so if you code single-threaded software, Apple's rigs may be better-suited. There's little between the i5-1240P, the i7-1260P, and the Apple M2 in multi-core performance, and the i7-1280P retains a lead here.
Fan noise is decent with the Dell XPS 13 Plus: even at peak performance, noise is present but not annoying. The chassis remains cool in most situations, too, although prolonged, difficult workloads will heat up the base panel and the area above the keyboard.
Dell XPS 13 Plus review: Screen & speakers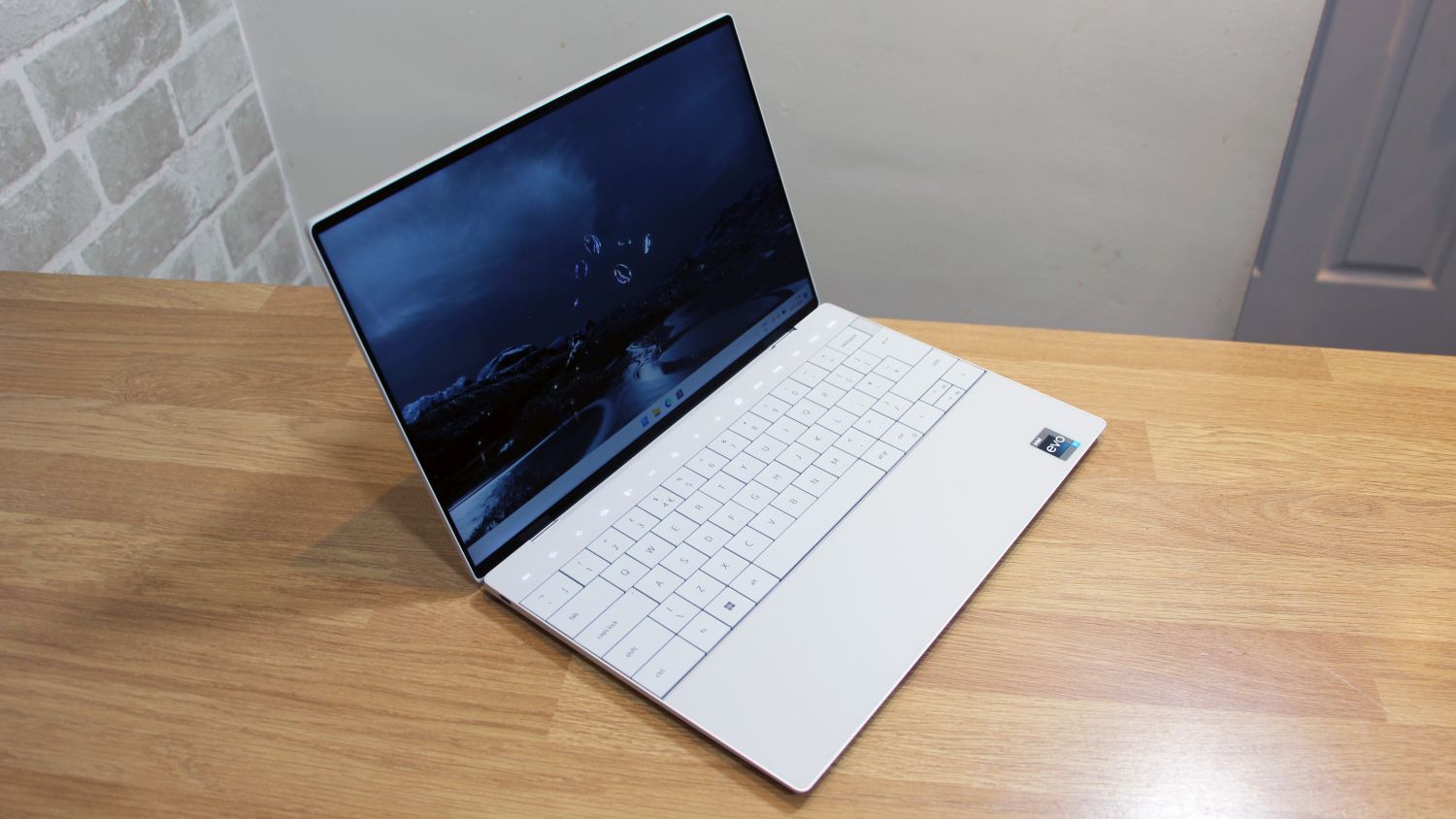 A high-quality IPS panel with superb contrast
OLED and high-resolution upgrades are available, albeit at extra cost
The speakers are superb, and ideal for media and music playback
The Dell XPS 13 Plus's default panel is a 1920 x 1200 IPS display with a 500-nit brightness level. Quality levels are good. The panel's contrast ratio of 1700:1 is superb, and delivers lashings of depth and vibrancy.
Colors are accurate enough for everyday use, although this screen only handles the sRGB color space – look elsewhere if you need DCI-P3 or Adobe RGB ability (our best laptops for photo editing guide has you covered there).
Nevertheless, it's a bold, bright screen that's ideal for most tasks, including programming and mainstream content creation. If you'd like more space the panel can be upgraded to 3840 x 2400 for $300 or £180, and an OLED upgrade costs $300 or £370. Upgrading the default display to a touchscreen costs $100 or £100.
Once again, the Dell XPS 13 Plus exceeds the Alienware and HP rigs, but Apple does a better job. The MacBook Air comes with a high-resolution, 500-nit display that handles the P3 gamut, and the Liquid Retina XDR screen in the MacBook Pro is better unless you go for the Dell's OLED upgrade.
The speakers are superb: rich, detailed, and loud, and easily the match of anything that Apple offers.
Dell XPS 13 Plus review: Battery life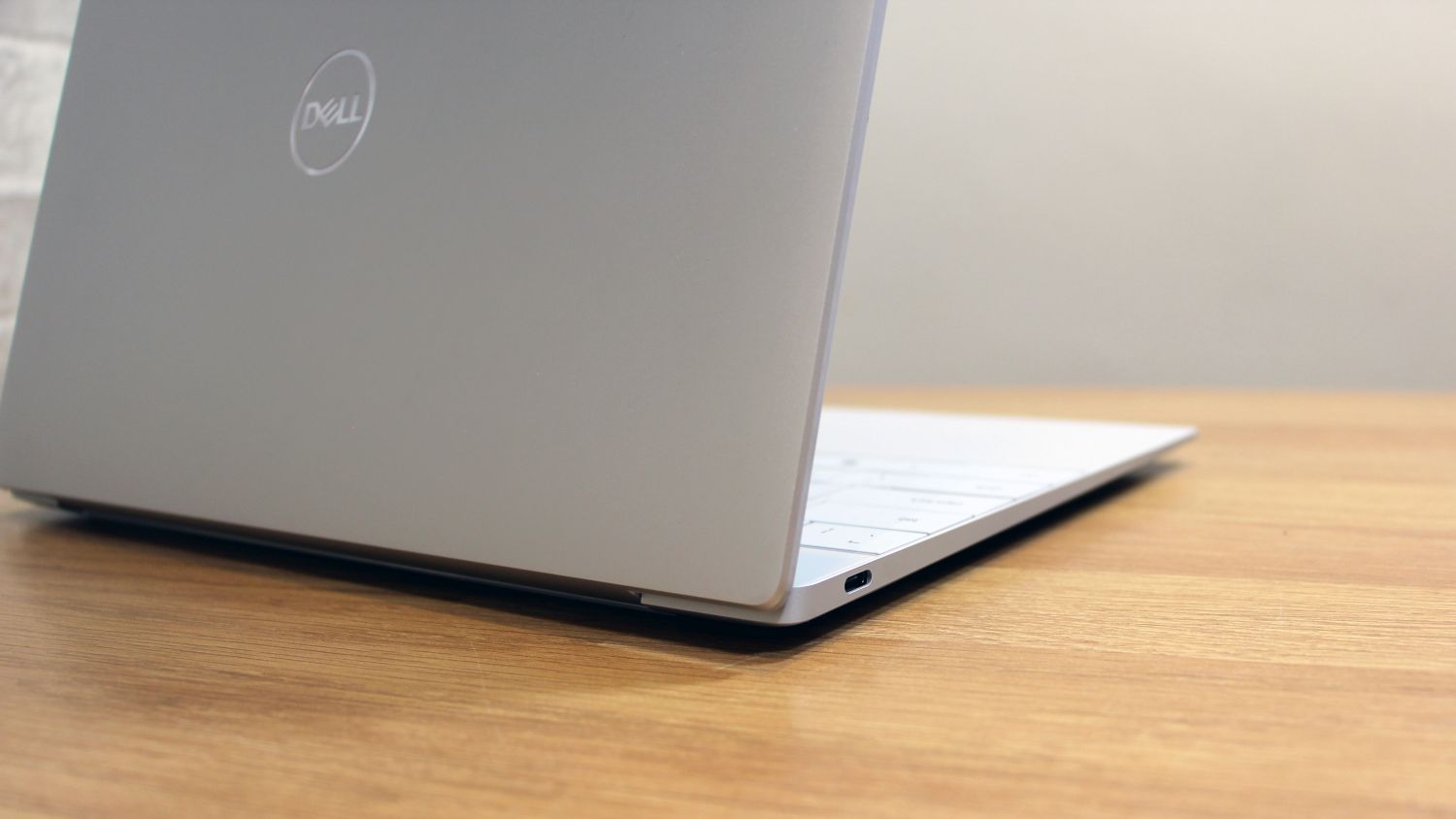 Expect 10 hours of life from the IPS model , but only seven from the OLED unit
You'll find better longevity elsewhere, especially from Apple's notebooks
You'd expect a luxurious, light laptop to deliver stellar battery life, but the Dell doesn't quite succeed.
The 55Wh power pack isn't large, so in everyday tasks expect about 10 hours of use with the IPS panel and seven hours if you upgrade to the OLED screen. Although, understandably, those figures will drop if you push the internals in tough coding or creative workloads. This may make it difficult to get through a whole day of work with this laptop. In terms of battery life, all of Apple's rigs are far better.
Dell XPS 13 Plus review: Price
Price start from $1,299 in the U.S.
U.K. can expect to pay £1,249 or more
Standard 1 year warranty
The Dell XPS 13 Plus starts at $1,149 in the U.S (opens in new tab). and £1,298 in the U.K (opens in new tab). for the i5-1240P processor, 8 GB of memory and the 1920 x 1200 display. More realistically, though, you'll want 16 GB of memory – for that upgrade, you'll pay $1,399 or £1,338.
Core i7-1260P versions with 16 GB of DDR5 start at £1,549 and £1,511, and the powerful i7-1280P variant costs at least $1,649 or £1,737. Add $100 or £100 to these prices if you want to upgrade from a 512 GB to 1 TB SSD, and remember that screen upgrades cost extra.
Even with upgrades, that's decent pricing. Apple's MacBook Pro 13 and Pro 14 laptops are almost always pricier, but for that money you do get far better battery life and a superior default screen.
The Apple MacBook Air offers comparable value to the Dell, albeit without the Retina XDR screen, and you'll have to pay $200 or £200 to upgrade to 16 GB of memory.
The Alienware x14 has similar pricing to the Dell XPS 13 Plus, and that laptop has more power but in a larger chassis. And while the HP Envy x360 13 is cheaper than the XPS, it's slower too.
Dell XPS 13 Plus review: User reviews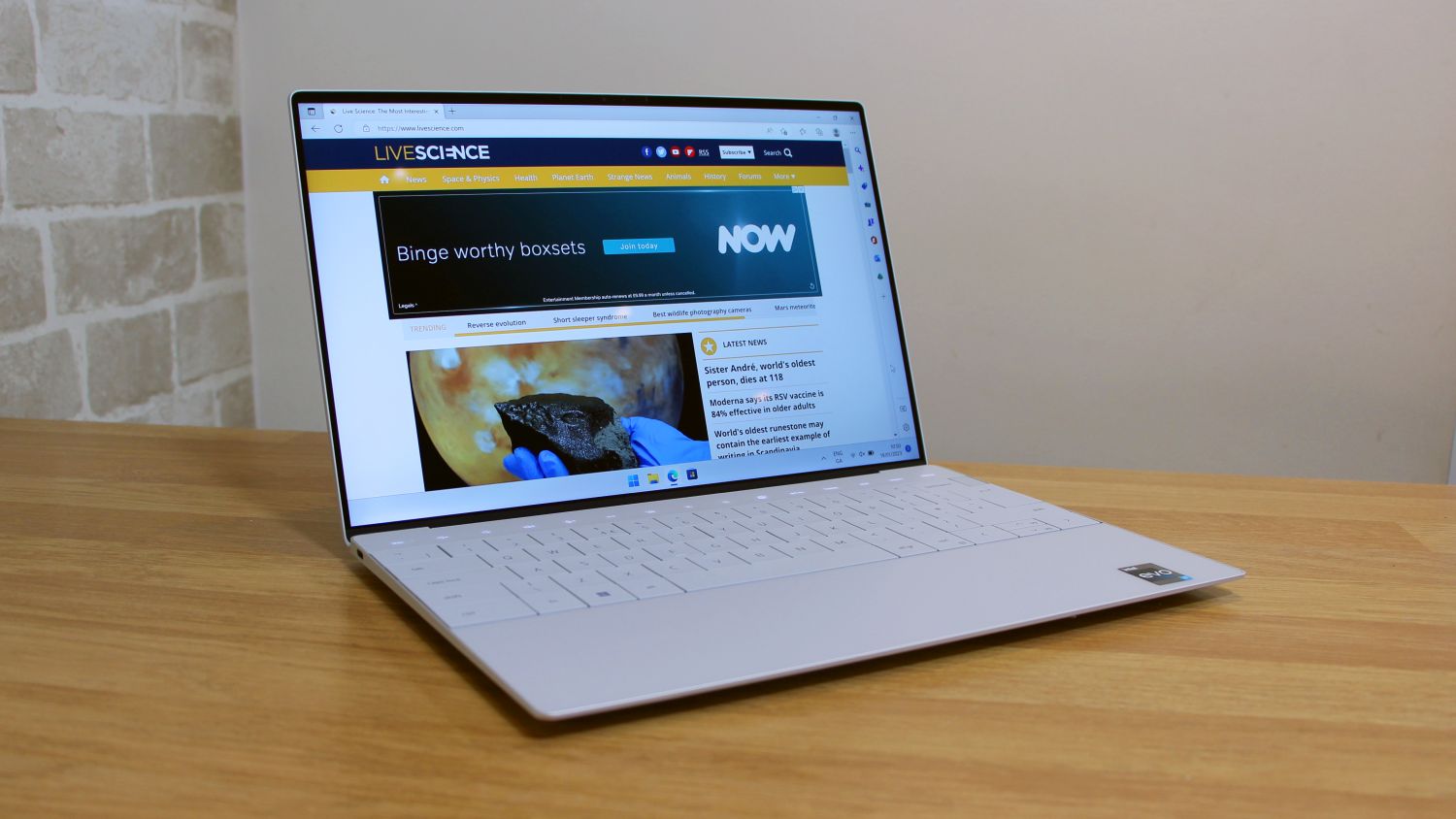 Best Buy customers have rated the Dell XPS 13 Plus laptop around 4 out of 5 stars (opens in new tab). People were generally pleased with the design, although many people found the keyboard to be a bit awkward to use and slowed down their productivity.
It was interesting to note that users of the FHS screen ranked battery life very highly, whereas those who bought the OLED version weren't quite as happy with the longevity of the battery – this is understandable at the OLED offers a much more powerful display which will of course require more battery usage.
Overall, users were impressed with the high speeds and beautiful display of the Dell XPS 13.
Should you buy the Dell XPS 13 Plus?
The Dell XPS 13 Plus is a risky design that doesn't pay off in every department. However, on the plus side this laptop really does looks fantastic, it feels great, and its Core i7 CPUs are ideal for coding, multitasking, and everyday use. You'll always get a superb screen, too.
There are downsides, though. The keyboard, function row, and touchpad are a bit odd, and many people will never feel comfortable here. Battery life is mediocre, and there are hardly any ports which is a bummer.
Those issues leave the Dell XPS 13 Plus in a difficult spot. It's worthwhile if you want a stylish laptop for coding, programming, or lectures. But its ergonomics, lack of ports, and subpar battery life mean it's far from a slam dunk, and you should look elsewhere if you want to prioritize any of those areas.
If the Dell XPS 13 Plus isn't for you?
If you do want better battery life without compromising on processing power, then look at the Apple range – the MacBook Air M1 (from $999 (opens in new tab)/£999 (opens in new tab)), or MacBook Air M2 (from $1,199 (opens in new tab)/£1,249 (opens in new tab)), MacBook Pro 13 (from $1,299 (opens in new tab)/£1,349 (opens in new tab)), and MacBook Pro 14 (from $1,999 (opens in new tab)/£2,149 (opens in new tab)) are all superb. Our MacBook Pro 13 vs Dell XPS 13 laptop showdown will help you decide which one is right for you.
Need even more power for tough tasks? Then the Alienware x14 is better, priced at $1,499.99 (opens in new tab)/£1,298.99 (opens in new tab). It's got underwhelming battery life and it's heavier than the XPS, but there's no denying its speed.
If you're on a budget or if you want a tablet-style notebook, the HP Envy x360 13 is worthwhile. It's a compact convertible and still handles everyday workloads, all for just $899.99 (opens in new tab)/£729.98 (opens in new tab).
Of if you're a fan of the Dell family but you're after a bigger screen, then the Dell XPS 15 is a top-notch option from $1,549 (opens in new tab)/£1,549 (opens in new tab).