As prosecutors and FTX's bankruptcy trustee comb through the wreckage of Sam Bankman-Fried's ill-fated crypto empire, many questions remain unanswered.
Among the biggest: How did the man known and respected in the crypto industry as "SBF" commit what government officials believe was a multiyear fraud? Who else aided and abetted in the alleged scheme, where billions of dollars in customer money from his FTX exchange were looted to cover losses from an affiliated hedge fund?
Finally, and maybe most confounding to those who know Bankman-Fried: How could someone so seemingly virtuous, making heaps of money and giving lots of it away to dozens of charitable organizations, pull off what appears to be one of the most egregious financial crimes of the century?
The mystery of how Bankman-Fried went from saint to sinner may never be fully answered, of course. But it continues to stun people in places where you might expect it to, including his colleagues in the crypto industry who tell FOX Business they had no idea that FTX was built on a house of cards and run by an alleged crook.
The celebrity endorsers of FTX thought they knew enough about SBF to feel secure in pitching his exchange as a super-safe way to trade crypto. Government and regulatory officials in Washington, D.C., who leaned on SBF's vast crypto expertise, gladly accepted his political contributions as they weighed ways to regulate the burgeoning market for digital coins.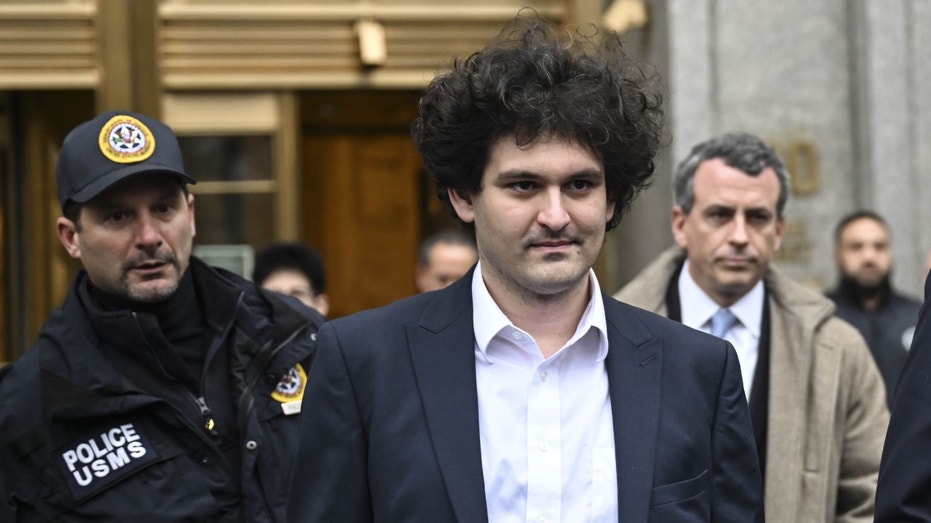 FTX CRYPTOCURRENCY JUMPS MORE THAN 35% AFTER CEO JOHN RAY SAYS BANKRUPT CRYPTO EXCHANGE MAY RESTART
Some unlikely people and places are also grappling with what seems to be the dual realities of Bankman-Fried. It's hard to imagine that the school district of Broward County, Florida, would be mired in the controversy surrounding the FTX implosion. Yet the district and students who were on the receiving end of SBF's charitable efforts find themselves in the middle of the mess — and possibly in the crosshairs of FTX's bankruptcy trustee John Ray III, FOX Business has learned.
Broward County and its involvement with the SBF ecosystem at first seems insignificant to the magnitude of the alleged fraud and shock waves it has sent throughout the $1 trillion crypto industry. As much as $8 billion of customer money missing from supposedly safe accounts, used to finance unrelated activities, makes the fraud one of the biggest since Bernie Madoff's Ponzi scheme more than 20 years ago. The notion that a key figure in crypto looted billions of dollars in purportedly safe client money added more uncertainty to a market that has lost half of its value since 2021.
The FTX collapse will certainly drive more regulation that could crush digital asset values further. SBF, for his part, has been arrested and charged with eight counts of fraud and faces up to 115 years in prison. He has pleaded not guilty.
Broward County, meanwhile, is hardly an epicenter of crypto. That can be found further south in Miami, which has become a hub of digital-asset innovation. But the story of the county's involvement with FTX and the fallout from its collapse does provide a window into how the alleged scandal is roiling not just risk-takers in the crypto world, but also communities in middle-class America, a FOX Business investigation shows.
A racially and economically diverse region made up of cities and smaller towns with luxury high rises, modest single-family homes and pockets of poverty, Broward's entanglement in the SBF story begins with a charity event in March 2022. Billed as an "FTX Charity Hackathon," it was spearheaded by SBF's father, Stanford University law professor Joseph Bankman, and developed by SBF's aunt, Barbara Miller, a Broward County political consultant.
The idea appeared to fit neatly into SBF's broader goal to use the massive wealth he accumulated in crypto, then estimated at $30 billion, to fund charities and nonprofits and to make the world a better place through a philosophy known as "effective altruism." The idea was to entice high school students in Broward as well as neighboring Miami-Dade and Palm Beach counties to compete for scholarship money using their entrepreneurial skills in a format that resembled the popular TV show "Shark Tank." They would come together in "hackathon-style," borrowing the name from a crypto-protocol to solve various problems.
FTX SAYS HACKERS STOLE $415M AFTER CRYTOCURRENCY EXCHANGE FILED FOR BANKRUPTCY
FOX Business is withholding the names of the students to protect their privacy. By most accounts, the hackathon was, at least initially, a lucrative and teachable moment for 20 high school students who each received $15,000 in college scholarship money from the FTX Foundation. They got to work with business leaders to create a plan to turn an idea into a potentially viable business.
The success of the event, such as it was, is now being questioned, with members of the public demanding answers from the school board about its involvement with a company accused of fraud. The school district itself is trying to sidestep any of the fallout, telling FOX Business it played no role in the hackathon event and received no funds from FTX despite the involvement of one of its board members.
The students, meanwhile, are growing anxious. The reason: Bankruptcy lawyers say the hackathon money — some or all of the total $1.3 million FTX handed out to the students and the appointed "mentors" who participated with them — could be "clawed back" by John Ray, the new FTX CEO and bankruptcy trustee. Ray is seeking to repay FTX customers whose money was allegedly stolen, prosecutors say, to finance SBF's various business, political and charitable efforts.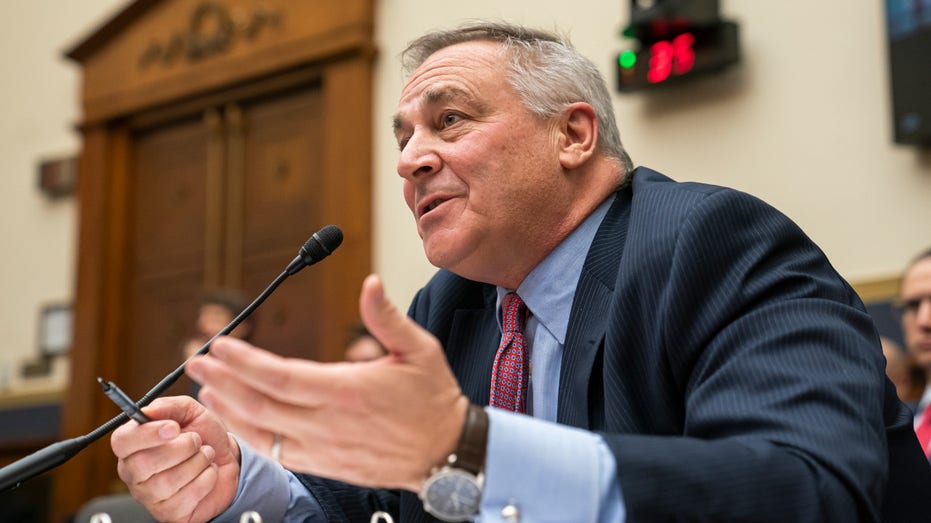 Ray didn't return emails for comment. Whether the money falls within his reach remains unclear and depends on when he can establish that SBF and his team began dipping into customer accounts to finance other activities. FTX sunk around $190 million into various charities and nonprofits since its launch in 2019, and in charging documents regulators say the fraud began as far back as its inception.
Plus, there is precedent for clawbacks from charities, bankruptcy experts tell FOX Business. Those who put money into Madoff's $65 billion fraud were forced to return the fake profits they took out of his fund after the Ponzi scheme was discovered in late 2008.
"Coming after the kids for the $15,000 scholarships becomes a moral issue and would be at the discretion of the bankruptcy lawyers to decide whether or not it's worth it to do so," said a top bankruptcy lawyer not involved in the case but spoke on the condition of anonymity to avoid being associated with the controversy. "But the prize money that was donated to the mentor organizations could certainly be up for grabs if lawyers are struggling to come up with the funds elsewhere."
Blurring the Lines Between Business and Charity
It's hard to fathom that just a few months ago, SBF was touted for his investment acumen and lauded for his vast charitable network. "He always seemed to have his heart in the right place," said a Wall Street executive who was working on a partnership with SBF and was privy to his desire to use his wealth for good.
In the wake of FTX's collapse, people who know SBF question whether his charity was merely a cover for his shady business dealings or a public relations stunt to burnish his reputation. SBF, himself, has suggested that some of his altruism was used to advance his business as much as anything else. "When I pledged to give away $2,000 to some brand-name charity as part of some promotion to FTX's business, that was as much PR as anything else," he told The Wall Street Journal in January.
The hackathon may not have been a brand-name charity, but it clearly demonstrates the blurred lines between SBF's business and charitable interests.
The venue was the home of the Miami Heat basketball team, which became known as the FTX Arena after SBF spent around $19 million on the naming rights (it has since been renamed the Miami-Dade Arena).
SBF promoted the event on his Twitter feed to his million-plus followers and tapped into celebrities, politicians and Wall Street executives who were part of his network of contacts. Kevin O'Leary of "Shark Tank" fame and an FTX brand ambassador spoke at the conference, as did hedge fund impresario Anthony Scaramucci, then an FTX business partner.
SAM BANKMAN-FRIED DEFENDS HIMSELF IN ONLINE POST: 'I DIDN'T STEAL FUNDS'
Former baseball great David Ortiz, New Jersey Sen. Cory Booker and the Miami Heat's Udonis Haslem, an early investor in FTX, also attended, FOX Business confirmed.
After the conference, O'Leary, Ortiz and Haslem were hackathon judges along with comedian Whitney Cummings. O'Leary, when contacted by FOX Business, said the event involved "high school students, some in underserved communities," and declined further comment. Reps for Ortiz, Haslem and Cummings didn't return calls and emails for comment.
Photos of the hackathon posted online show that it was somewhat of a family affair, as well. Bankman-Fried's mother, Barbara Fried, a legal academic and top Democratic Party fundraiser, attended, as did his father, Joe Bankman, the point man in SBF's charitable efforts.
In a promotional video, Bankman described the FTX Foundation as "really just a group of people. It's the founders of FTX, it's employees of FTX, it's users of FTX, that is people who trade crypto on the FTX website, and it's a company itself, and they all got together to find what they think are the most effective charities on the planet and donate to them."
He also touted the hackathon as one of those effective charities because it will challenge students "to come up with a million-dollar idea to improve health in your community." Through a spokeswoman, Fried and Bankman declined comment but did not deny Bankman's role in his son's operations.
SBF's aunt, Barbara Miller, the other hackathon co-organizer, didn't appear in promotional material, but she posted several photos of the hackathon on her Facebook page. "It was a great event thanks to the mentors, the FTX teams… and my brother Joe," she gushed in a post.
Another prominent SBF relative attended as well: his uncle James Fox Miller, Barbara's husband, Facebook posts show. He is a prominent Broward County attorney, former head of the Florida Bar Association and a partner of Boies Schiller Flexner, the New York-based law firm run by superlawyer David Boies.
Meet the Millers
Barbara Miller, 82, and James Fox Miller, 83, are considered a Broward County power couple. They tend to keep a low profile, though details of their lives — including their frequent trips to Italy, where they own a fancy dwelling in Florence — can be found on their social media feeds.
While James Fox Miller is considered one of Florida's top litigators, Barbara Miller has been an important figure in Broward school board politics for nearly four decades, according to local officials who spoke to FOX Business. She helps elect people to the board and other local offices as a campaign adviser and consultant.
She's so good at her job that "You can't get elected to the school board without Barbara Miller on your side," one prominent local politician described her power to FOX Business.
Various people who have business dealings with SBF say that Barbara and James Fox Miller could also have easily aided their nephew in making his $250 million bond, given their significant wealth. FOX Business has not been able to confirm the matter.
According to the federal judge who set the terms of his bail, SBF can receive money or asset guarantees totaling $25 million from two other people of "considerable means," one of which cannot be a family member to meet the conditions of his bond. SBF's bond, which allows him to remain under house arrest, includes a guarantee from his parents on their $4 million Palo Alto home, where he is currently residing.
An attorney for Bankman-Fried and a spokesman didn't return repeated calls for comment.
HOUSE REPUBLICANS LAUNCHING DIGITAL ASSET SUBCOMMITTEE AFTER TROUBLED YEAR FOR CRYPTO INDUSTRY
Not long after the bond was set, SBF's lawyers asked the court to keep his guarantors other than his parents confidential. Several news organizations including The Wall Street Journal, which shares common ownership with FOX Business, have filed requests with the court to seek their release.
James Fox Miller didn't return emails and telephone calls for comment on whether he or his wife helped his nephew meet the bond and other matters. Barbara Miller didn't return repeated calls and texts for comment.
Hackathon Sparks Controversy
Bankman and Barbara Miller received some inside help to make the hackathon work: Debra Hixon, a Broward County school board member since 2019, and a close associate of Miller.
Miller helped elect Hixon to her post, and according to her public filings, Hixon was also an FTX-paid consultant for her work. She earned $49,000 in salary in 2021, school-district filings show, and another $21,000 in 2022, she confirmed to FOX Business. Her contract expired in March of last year following the hackathon, and she says she had no further involvement with FTX.
Hixon said she cleared her involvement through the district's lawyers and followed all county ethical guidelines. A Broward teacher for 36 years, Hixon tells FOX Business that at the behest of Miller ,she approached Bankman in the fall of 2021 with the concept of a charitable event to promote "mental and physical health."
It's a cause close to her heart following the death of her husband, Chris Hixon, the athletic director at Marjory Stoneman Douglas High School in Broward County who was killed in the 2018 mass shooting at the school.
Hixon and Bankman were immediately on the same page, she said. Bankman had been contemplating an FTX-funded "Shark Tank"-like competition that somehow promoted mental wellness while giving students a chance to develop real-world business skills.
Hixon alongside Bankman and Miller began cobbling together the details of the hackathon. In addition to the student scholarship money, $1 million was split between two "mentoring organizations" responsible for helping the winning teams develop their business ideas.
The three-member Broward student team and a four-member team from the Miami-Dade school district eventually won top honors. Broward successfully pitched an idea for a mobile app that connected users with undergrad psychology students at Florida International University to provide online mental health mentoring. The Miami-Dade team's winning concept involved pairing high school students with senior citizens to learn life skills and advance mental health.
GET FOX BUSINESS ON THE GO BY CLICKING HERE
So far so good. Bankman promised to donate another $50,000 to a runner-up team. Photos show students proudly displaying their winning checks flanked by some of the celebrity participants, including O'Leary and SBF himself.
Fox Miller, in a Facebook post, later referred to his wife's role in the hackathon as the "key ingredient, sort of the egg in deviled eggs," adding, "Everything ran like clockwork… both her brother Joe Bankman and nephew Sam Bankman-Fried recognized, appreciated and acknowledged my wife's accomplishments."
Fast forward eight months, and the mood surrounding the hackathon has turned decidedly sour. On Dec. 12, just weeks after the FTX implosion, questions swirled about whether its commitments to fund charities could be met.
On Facebook, Hixon posted that "all scholarships as well as the grand prize were fully funded and we look forward to seeing the great things the students accomplish in the future."
Hixon, however, conceded to FOX Business that she doesn't know if the mentoring organizations ever moved forward with developing the student ideas into workable entrepreneurial endeavors. None of the students contacted by FOX Business returned calls for comment. A spokeswoman for Florida International University, the mentor of the Broward students, declined comment, adding, "I can't speculate or discuss donations of any kind."
The hackathon has also become an increasingly ugly political issue in Broward County. Red Broward, a local conservative-leaning blog, has detailed the SBF connections to the hackathon as part of the continued dysfunction in the leadership of the Broward County school district, which has seen its share of state-mandated turnover for alleged ethical lapses.
Last week at a public board meeting, Chris Nelson, a local conservative political activist who refers to himself as an independent journalist, directly confronted Hixon.
"Students were awarded scholarships through this and now because of the bankruptcy they may not get these scholarships," he said. "What do you have to say about this? Do you feel that there is any responsibility on you for having promoted this thing? You and your friend Barbara Miller were promoting this thing."
Hixon didn't answer, but Broward Schools communications chief John Sullivan did, stating: "We're not going to respond to anything as it relates to this."
The Boies Schiller/Fox Miller Connection
Back in New York, the U.S. Attorney's Office for the Southern District of New York, widely regarded as the nation's most prominent law enforcement agency, continues to investigate the FTX blowup and weigh additional indictments.
Its investigation is said to be broad and may be one of the biggest the office has conducted in decades. Bankman and Fried are said not to be targets. They have recently hired legal counsel and a PR team to answer questions after Ray said he is scrutinizing payments they received from FTX (Fried didn't work for the exchange, but SBF donated millions of dollars to her fundraising efforts).
There's no indication that Fox Miller or his wife are involved in any of the allegations against SBF. Indeed, according to Fox Miller's Facebook page, he and Barbara have been traveling extensively in the months since their nephew's crypto empire fell apart.
The pair are now on a five-month luxury cruise around the world that left Miami on Jan. 6, during which they will be traveling to Papeete in French Polynesia; Casablanca, Morocco; and Barcelona, Spain, according to Facebook posts.
The couple are also close with David Boies, Fox Miller's employer, best known for arguing the Supreme Court case that helped settle the 2000 presidential election. According to Facebook posts, the families vacationed together in Marco Island, Florida, over the Christmas period.
But that hasn't stopped Boies Schiller from taking aim at Fox Miller's nephew. The firm is currently representing Florida-based FTX clients in three class-action lawsuits filed in Miami federal court against SBF and some of his celebrity brand ambassadors. None of the celebrities named in the lawsuit have been criminally charged.
A spokeswoman for Boies Schiller didn't return calls for comment.