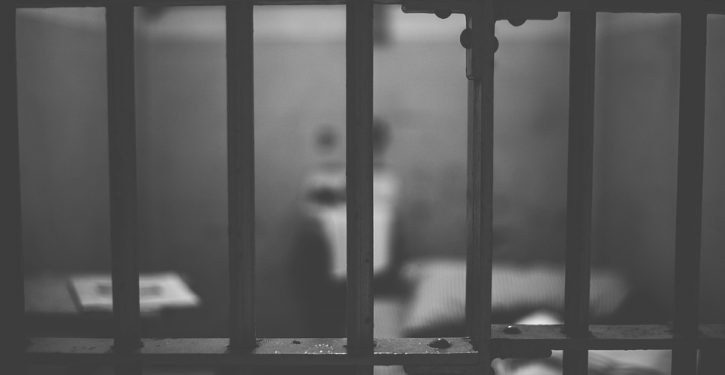 Advocates of decarceration falsely claim people age out of crime after ten or fifteen years, and thus should be released. The George Soros-funded Law Enforcement Action Partnership claimed to the Virginia legislature that if "people entered prison over a decade ago," "their continued incarceration does very little, if anything, to maintain safety." It made that claim in support of a bill, SB 378, that would have allowed inmates to seek release after 10 or 15 years regardless of what crime they had committed. Another supporter of the bill claimed that "people age out of crime by their late thirty's [sic]."
Neither of these claims is true, as a recent story in the New York Times shows. "How did a two-time killer get out to be charged again at age 83?" reads the Times headline. That killer was arrested at age 83 for killing someone, after previously spending three decades in prison for killing one girlfriend, and before that, spending twenty years in prison for killing an earlier girlfriend. Twice, the killer had been paroled and released after deliberately murdering someone.
The New York Times story is about Marceline Harvey, "a transgender woman who transitioned at some point after her release from prison." That means Harvey spent decades in prison as male-identifying biological man, only to identify as a woman after being released from prison around age 80.
A parole panel released Harvey in 2019, despite Harvey's prior killings of two women. Harvey later was allowed to stay in a women's shelter after identifying as a woman. As the New York Times notes, "a homeless shelter worker and people close to Ms. Leyden questioned whether, despite her gender identity, Ms. Harvey should have been placed in a homeless shelter for women, given her history of attacking and murdering them."
Harvey had a long and disturbing criminal history. At the age of 14, Harvey tried to rape an eight-year-old girl. At 24, in 1963, he tried to commit rape again, and succeeded in committing murder: He shot his girlfriend "point blank in their crowded Manhattan apartment, chased her as she staggered through the kitchen and living room, and shot her twice more before she collapsed." Harvey was convicted of first-degree murder and sentenced to life in prison, but released 20 years later, when he was in his 40's. Two years later, in 1985, he killed another girlfriend by stabbing her 30 times. After another three decades behind bars, Harvey was once again released, after which he sought "placement in city shelters" in the Bronx.
The Times notes that a nurse practitioner who ran the intake interview at the shelter "said she told Ms. Harvey that placing her in a women's shelter seemed like a bad idea, given her history of killing women." Yet despite the nurse's objections, "her supervisors allowed Ms. Harvey entry," because the city's "policy" is "to place individuals in shelters based on their reported gender identity."
Soon, Harvey returned to violence, killing Susan Leyden, and then chopping up and discarding her body parts.
Harvey's return to crime after being released is not unusual for offenders, according to a recent report by the U.S. Sentencing Commission. On February 10, it issued a 116-page report titled "Recidivism of Federal Violent Offenders Released in 2010." Over an eight-year period, violent offenders returned to crime at a 63.8% rate. The median time to rearrest was 16 months for these violent offenders. So, most violent offenders released from prison committed more crimes. Even among those offenders over age 60, 25.1% of violent offenders were rearrested for committing new crimes.
There are many examples of killers murdering people yet again after being paroled. One example is Kenneth McDuff, the "broomstick killer." At the age of 19, after being paroled, McDuff and an accomplice kidnapped three teenagers. He shot and killed two boys, then killed a girl after raping her and torturing her with burns and a broomstick. Later, after being paroled yet again, he murdered additional women — as many as 15 women in several different states.
Some murderers continue to kill even at an advanced age. At the age of 76, Albert Flick killed a woman, stabbing her at least 11 times while her twin sons watched. He had previously been imprisoned from 1979 to 2004 for killing his wife by stabbing her 14 times in front of her daughter.
Thus, it's wrong to claim that inmates swiftly age of out of crime, or that inmates can safely be released just because they have reached a particular age.
For your convenience, you may leave commments below using Disqus. If Disqus is not appearing for you, please disable AdBlock to leave a comment.